The following is a  guest post from Cee Montgomery, an anonymous American poster. Thanks Cee for the great info! Get in touch if you want a link.
What's Ayia Napa Like?
If I had to describe Ayia Napa in one statement, it would be a cheaper version of Ibiza. Shit gets crazy there.
I love it. I went twice last summer and once this summer already. The best thing about Ayia Napa is the easy navigation and centralized location of the action. The worst thing about it you will run in to the same girls you just smashed if you there for a week, due to everyone pretty much ending up on the strip at night at some point.
What are the women like?

There are hot local women there, but the party tourists and workers are where you are gonna have most of your success.
Most locals have Greek characteristics, some with slightly Turkish features.  Most tourists are from the all over Europe , with a few Lebanese, Syrian, and other Asian countries sprinkled in.
Everybody has a party hard attitude there. I would say everyone on vacation there is very liberal. I've had on the spot "I'm going with you" hookups.
And yes, everyone speaks English.

Game
What are the chances of hooking up?
4.33/5. (Maybe because I'm a Black American. Not a lot of us visit there).
What strategy do you think would work best for picking up?
I think the best strategy is the numbers game. You will miss all 10 shots you don't shoot. What I mean by that is girls will be walking by you all day in bikini's and showing a lot of skin. If you see something you like talk to her. No matter if it's on the street, at the beach, or even in line at McDonald's.
Do the girls prefer an aggressive approach or an indirect one?
The aggressive approach works here because with that she will let you know real quick if it's going to happen or not.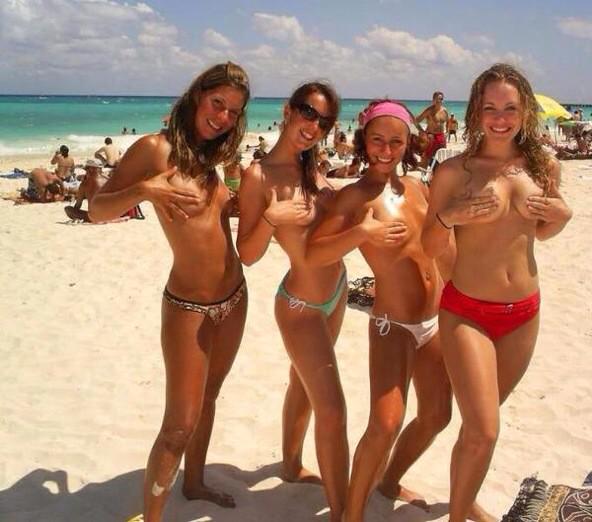 What's best: nightgame, daygame, online?
I think night game is king, but you can definitely pull in the day time.
There are a lot of party packages that people pre-buy before they get there. Some girls have spent €140 these events. As such, most likely they are not missing them for you.
Over half of the events are in the day time (i.e boat parties, champagne spray parties, street parties.)
For day game, the only real day time locations are the two close beaches. I like Nissi beach. It's rated a top 10 beach in the world. You might see a few topless girls around as well.
Where should I go at night-time?
The main nightlife areas is near the Ayia Napa square. This is where all the clubs and bars are at.
Black and White
I think the oldest club on the strip, this place is packed almost every night. It doesn't open until 2am after all the bars close. They always have a famous DJ and performers, but since I'm from the States most acts I don't know. If you like Rnb, rap, and grime—or you want to see girls who do—this is the place to be.
My second night in Cyprus a girl came up to me and said, "I saw you earlier walking down the strip. Want to dance?" I replied, "okay". Next thing I know she was saying no need to talk. Me and my friend are coming home with you! I didn't even know there names until after a marathon sex session with the both of them and waking up the next morning.
After Hours Clubs 
Aqua has one of the loudest sound systems I've heard in my life. It's the place most workers go when the get off and has a pool in the back that don't be surprised if find a condom or two in. Girls in there are still up for a reason. Good place to pull.

River Reggae is another place. This place is not on the strip, about a 10 mins walk away. I pulled in there the first night I was there at 6.30 in the morning. A must visit if you can stay up or struck out earlier on the strip area.
Any other recommendations/advice?
Look into pre buying party passes before arriving. It might be 140 Euro, but it's well worth it. Check our club 100 megadeal ayia napa to see what is included.
You should definitely stay in a airbnb close to Ayia Napa square. All the owners know you are there to party and understand. Transfer to Ayia Napa from Lanarca airport is easy, but I usually try to go through the home owner so I have a set price already..
Personal Experience
My first time I was there for 7 days, second time 4 days, and this year 7 again. I have a lot of stories, but I will share my latest one.
My last trip I went with two of my friends. It's about 2 am, the time when everyone is leaving the bars and heading to the clubs.
One of my friends stops at a small convenience store for a water. There is a guy and a girl sitting on the steps. They hear us talking, and the girl says,
"Are you Americans, I love Americans. Sit down beside me."
I really didn't think nothing of it because she was already with a guy. She then was saying how we were cool and she was going wherever we were going. I said,
"Well I'm going home and you're coming with me."
That was very bold, because she was already with a guy. So after another minute or so my friends came out the store and we're ready to go. So I get up and walk away. Her and the guy get up and walk the other. She yelled back for me to stop and came over, and said,
"So where we going?"
"To my spot so I can pull your hair," I replied.
"Okay, but we have to go now."
So I yelled at my buddies that I gotta go and I was off to one of the most unexpected epic pulls of my life. She was my first black English girl.
My friends were like, "how did that happen?"
I said "I shot, therefore I scored".
I have a lot more stories, but this post is long enough already.
Bottom Line
Ayia fucking Napa is a must visit if you like summer fun. It's not Ibiza, but from personal experience I like it more.
Resources:
Welcome to Ayia Napa on the forum
Ayia Napa discussion on RVF