The following is a guest post by Dom-Torres.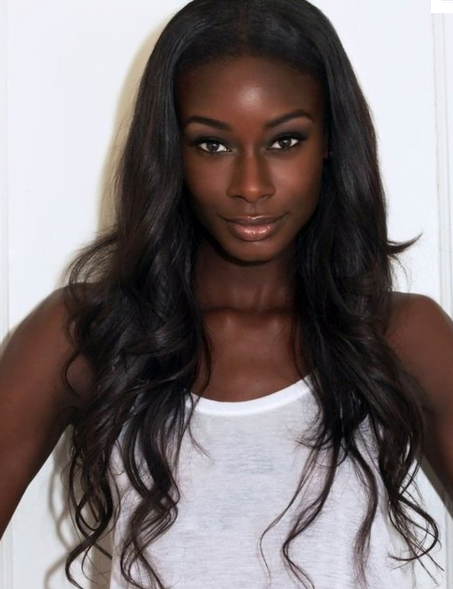 I love Uganda—it was the first African country I visited. At 20, I attempted Zolo's "Eastern Loop."  Out of all 3 countries (Uganda, Kenya, and Tanzania), Uganda is definitely the best. I liked it so much…I went back 6 months later!
I stayed about a week during both visits, mostly in the capital, Kampala. Kampala is a very dusty and rustic city but the people are first class. They are amongst the friendliest people I have ever met.
But of course this is Naughty Nomad so I'm sure you horn dogs want me to get to the women already. Well, Ugandan women are mind blowing! If you're an ass man, like myself, you'll be right at home. Many of them can put Nicki Minaj to shame.
Not only do they have amazing asses but most are uber feminine, loving, and caring. I consider Ugandan women one of my top picks for future wife material. I found myself wanting to spend time with most of the women I bedded outside the bedroom also. They're quite the joy to be around.
Here are Dom Torres' Top Kampala Date Spots:
Speke Resort
I came here to see a buddy of mine after a rendezvous with a Ugandan singer. He was filming his next music video so that means he had plenty of girls attacking him for autographs and pictures while your boy was in the mist of it all.
Everyone here seems to be in a good mood. Kids are kicking soccer balls while their parents lounge under the sun tanning. Couples are walking along the picturesque beach while local Ugandan music blasts from the speakers. The bar is filled with people laughing and drinking, having a good time. It's the perfect place to get away from the fast paced Kampala environment without traveling too far.
This place should be somewhere you take a girl you have banged a significant number of times and feel strongly about. It's only pennies to get in but drinks and food can get pricey—it's a resort after all. It's also quite the trip from the city center so you'll want to spend a few hours here. Make sure it's a broad you can stand for that long.
Cineplex, Garden City
If you're ever feeling home sick and want a taste of what your friends back home are doing while you're out living the international playboy lifestyle, this Cineplex is the perfect slice of western pie you crave. They play a lot of Hollywood movies here; I took a date here to watch Taken 2. Getting frisky in the stands is quit easy also.
If things go well there's a supermarket in the mall close by, pick up a bottle of wine and take her back to the pad.
Jacquie's Restaurant
Located in downtown, it's right in the middle of all the hustle and bustle. This place is worth the trip for its burgers alone (seriously it has great burgers). I've taken a few girls here and when it's cool outside, the balcony is the perfect place to kick back and enjoy a burger and beer. Their African tea is also top notch.
This is the perfect place to take a first date if you have a room at JBK Hotel. Not only is the restaurant cleaner then most with better food but it also provides a no-brainer transition to your bedroom if the night is going well—especially since you're only seconds away. You don't even have to leave the building! The restaurant and hotel are connected; just go up a flight of stairs and BOOM you're there.