The following is a guest post from Dan from WorldDatingGuides.
Overview
Hey guys, this is Dan from WorldDatingGuides on planning a trip to Las Vegas for men.  The good news is that this is a very easy city to plan for, the bad news is it will cost you a lot to maximize your experience.
Everyone already knows about the world class nightlife that can be found here, but is it really going to be as easy to hook up as you have heard?  This post will break down the most important factor when it comes to improving your chances of getting laid.
We will begin with where to stay because nothing is more important than that.
Where To Stay In Las Vegas
Being that we are writing this for NaughtyNomad readers, we assume most guys reading this are going to be hoping to have a lot of sex on their trip?  Seems like a pretty safe assumption, the biggest key to getting laid in Las Vegas is choosing your hotel wisely.
Girls who visit here are often going to be with big groups of friends and might have trouble disappearing for a long period of time.  Some won't care, but others won't want their close circle of friends to know what they did.
If you only take one piece of advice from this guide make it be to get a hotel on the Las Vegas strip, and get it at as nice of a casino as you can afford.  You don't need to ball out in a villa or rent some luxury suite, it is more about the property than the size of your room.
Think of Caesars Palace as the middle of the strip.  The northern half that matters includes casinos like Wynn, Encore, Venetian, Palazzo and Mirage.
If you want to stay on the northern end get a room in one of those, Venetian probably being the most centrally located while also having a good nightclub and pool on site.  The other casinos in the area don't offer much of anything and you don't even really need to visit them.
The southern end of the strip would include the Bellagio, Cosmopolitan, Aria, MGM, and Mandalay Bay.  Mandalay Bay and MGM are probably a bit further south then you want to stay, a room at the Cosmopolitan or Aria would be best.
You can find cheaper deals at other casinos on the strip if you are on a budget.  The most important thing is to actually be on the strip, but getting a room at one of the above would definitely be best.
Don't stay off the strip, don't waste time going downtown.  All the hottest girls are going to be found right here.
World Famous Nightlife
The Las Vegas nightlife is world famous and for a very good reason.  You can make just about anything happen here, if you can afford it.  But if you don't have money to burn things are going to be a lot more difficult.
A single guy or group of average guys is going to have to spend a lot of something to get into a club.  That something may be money like buying a bottle, giving a big tip to a door guy, or spending a really long time waiting in line.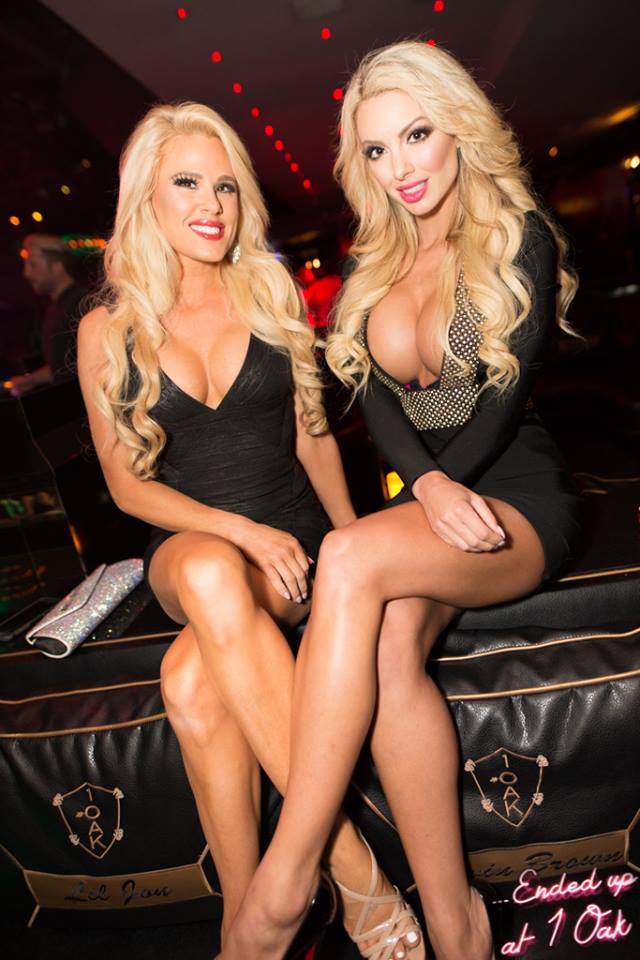 The lines at the Las Vegas nightclubs on weekends are going to take a lot longer than you imagine.  There are actually multiple lines, the standard line which can literally take hours is the one you are most likely to get in.
Then there is the above average looking girls line, and the really hot girls don't even have to wait at all.  There are a couple ways around this, the first is to 'Google Las Vegas nightclub passes' to find a promoter who can get you in.
Or find a promoter standing out on the strip.  Some will have passes that can help you skip the line, some may even have free entry passes.  Another way is to find a group of hot girls walking towards the club and offer to buy them a drink or two if you can go in with them.
The worst they can do is say no, and if they say yes you can try to work your game on them throughout the night.  As far as which clubs are best they all will be so crowded on weekends that it doesn't really matter.
On the north end try XS, Tao, or 1 Oak.  On the southern end you have spots like Marquee, Jewel, Hakkasan, and Light.  They will all be swimming with talent, find the cheapest/easiest club to get into at any of the prime casinos and you will have plenty of options.
Having a room at the casino you are clubbing at will improve your chances of getting laid more than anything else could.  If you are staying at the Cosmopolitan then go to Marquee and tell girls about the great view of the city in your room until one wants to come check it out.
If you need an after hours spot check out Drai's.  There are also some great strip clubs here, Spearmint Rhino and Sapphire being two of the best.
Day Game In Vegas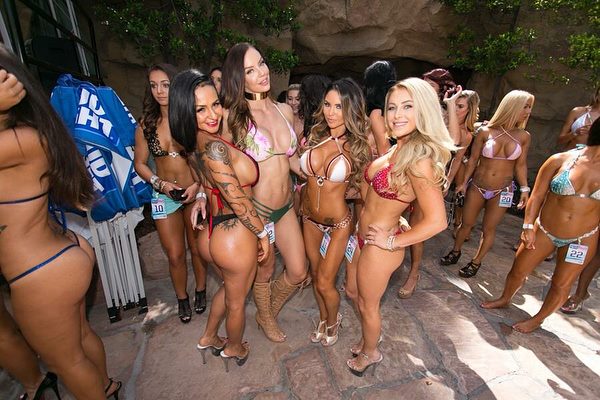 If you are here from May through September then the pool parties are going to be by far the best for day game.  On Friday you have Ditch at the Palm's, on Saturday you have Wet Republic at MGM, and on Sunday you have Rehab at Hard Rock, Drai's Beach Club or the Encore Beach Club.
Hundreds of sexy girls from around the world in tiny bikinis getting wasted for lunch, it doesn't get much better then that.  Once again having a room in the same location as the pool party you visit can be a game changer.
A girl may want to hook up with you, but she may not want to hop in a taxi and break away from her friends for a couple hours to do it.  If she can sneak upstairs and get plowed for 20 minutes and get right back to them that could be another story.
All of the casinos will have pools so you don't necessarily need to go to one of the trendy parties if you don't want to.  However the hottest (and drunkest) girls are likely to be found at the trendy spots.
In Conclusion
Planning a Vegas trip is simple.
There really is not too much more for us to say, that is one of the nice things about traveling to Las Vegas to meet girls.  Get a hotel in the middle of the strip, go to a nearby club or pool party, and hit on as many girls as you can.
It isn't rocket science, it more comes down to planning well and having the money to afford it.  If you want to stay on the south end get a room at Aria, Bellagio, or Cosmpolitan, on the north end stay at the Venetian or Palazzo.
Try to focus on meeting girls at your casino, or one casino over.  If you are out, mingling, and have some game then you can meet some beautiful girls and have the night of your life in Las Vegas.