The following is a guest post by 199 flags. (Twitter here)
The Peak Period is Over
A lot has changed in Manila since the inception of the golden age of online dating that occurred there some years ago. I first landed in Manila back in 2014, when it was perhaps the #1 poosy paradise on the map – a beginner's playground so to speak.
After 2014, I returned in 2016, then again in 2017. I spent the better part of 2017 and 2018 there and watched the entire game change.
No longer can a man show up with no game and expect to score in the 7 and above range.
Makati is now packed with foreigners, who rolled up wiping the drool from around their mouths, trotting around town with girls who don't look quite as good as before (to put it lightly).
I don't like to put anyone down – that's my last intention – however, I do want to point out how the climate has changed.
Manila 2018
Traveling to Manila with no game just to get laid isn't as glorious an idea as it once was.
Even guys who have some game are failing; trust me, I saw it happening before I left earlier this year.
Still, I don't know precisely why guys are striking out or selling themselves short, but I do think it comes down to game, specifically inner game.
Personally, I did well for myself.
I could go there right now and pick up lays like the good ol' days using the methods and approach I've learned over the years.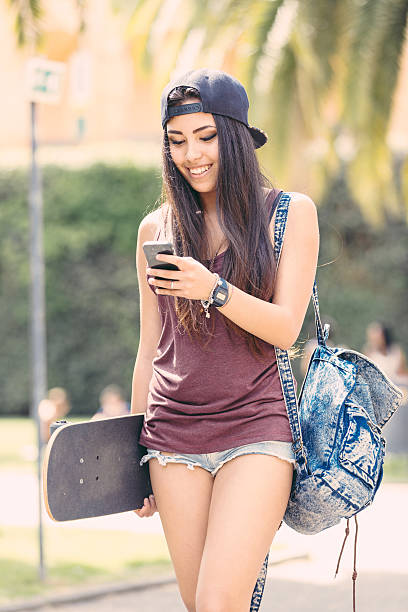 Is Manila still puss paradise? Yes.
Do men need to take a different approach than before to score the hotter Pinays? Yes.
Here's the thing about Pinays
They're now accustomed to being spoiled with attention from foreigners and guys hitting them up all day, every day for sex.
Shit testing in Manila is at an all-time high, and the guys who are sensitive or overly eager will instantly fail.
Before I scatter my thoughts too far around, here are some things to consider before traveling to Manila to meet women:
Looks don't matter as much to Pinays or Asian girls in general. Rolling up looking like a jacked dude with a popular YouTube channel doesn't magnetize women the same way it may have before. Pinays appreciate a man with flavor.
Clever guys with thick skin are the ones scoring top-tier talent.
Be prepared for girls to ask the same set of questions over and over, especially online.
Most Asian dating sites are dead, e.g., Dateinasia (used to be an absolute goldmine).
More girls are working normal jobs as the middle-class grows, and a fat wad of cash will mostly score pros or girls you shouldn't dare go bareback with.
Patience has never been more important.
Competition is crazy-high. You'll see more foreigners than locals walking around Makati and BGC.
If you live in BGC, you might as well forget game and scoop a girlfriend.
At least 70% of girls write "no hookups" in their profiles, which can be circumvented.
Short-term stays aren't the way to go unless you're going there to meet pros.
Short-term and long-term relationships or building a harem are now the way to go. The days of banging 3 or even 4 new girls a day are long over (but not impossible). In the summer of 2016, I scooped 5 new girls in 24 hours in the midst of the golden age of Tinder. That's not to brag but to show an example of how the climate has changed.
Guys with no game should temper their expectations before arrival. Information on online forums and the flood of blog posts about Pinays over the past few years are outdated.
The list could go on, but I don't want this piece to turn into a rant because I love Manila and the Pinays there.
I did need to get out after my last year there to get a fresh take on life and the world, but I'll always love Manila and the mystical essence of true Pinays.
Why do I say "true"?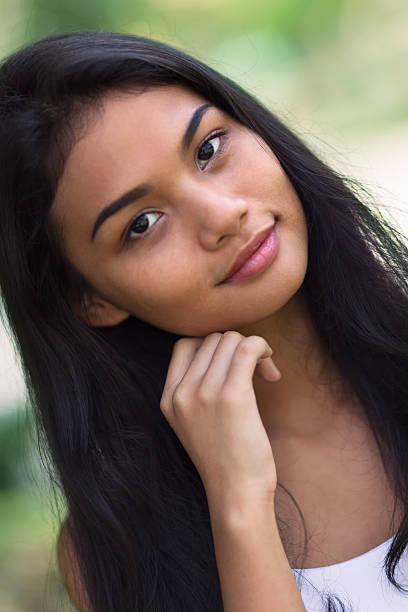 Because westernization and pop culture are infecting Pinays at an alarming rate.
I can't tell you how many Pinays I've come across who try to talk like American girls or be like them.
Those are the girls I stay very, very far away from.
I dated a wonderful Pinay, who is a paradigm of what I love most about Pinays, for six months of my last year there.
To be honest, I didn't want to break it off.
I knew in the back of my mind I wasn't ready to fully commit and it had to be done to avoid extra pain.
Now, getting back to the point of the article.
How should guys approach the dating scene in Manila to be successful?
Have patience, I can't stress this enough.
There are tons and tons of girls on Tinder.
A lot of them are hot or cute.
There are tons of girls who are highly approachable out at the malls and nightclubs.
Here's a checklist of golden nuggets that if you follow, you can't miss:
Get your profile photos in order. If your photos aren't top-notch, then you're setting yourself up for destruction. This is so important that it's the first thing you need to do.
Grab a Tinder Plus account if you're taking the online route or research the clubs that girls go to after work or on the weekends. Avoid places around Burgos street because they're flooded with pros and ladyboys.
Have thick skin on Tinder. This means immediately unmatching girls with bad attitudes. Don't waste your time arguing with them. There are a lot of girls who are sweet on there or just signed up.
Here's a major tip: Avoid the girls you first match with on Tinder. I've found that Tinder puts the most active girls at the front of the pile. These are the girls who are playing foreigners left and right. You'll need game to reel these girls in or they'll eat you alive.
Want a hookup? Learn to be a night owl. It wasn't uncommon for me to be getting my salad tossed at 5 a.m. by a girl I never met while I watched the crisp Manila sunrise. I always went fishing when there were fewer fishermen casting lines.
Stay longer and maintain the girls who are keepers. The more foreigners that show up the shorter the supply of genuine Pinay candy.
Have faith. A lot of times, I struck out with a ton of girls, then a golden opportunity popped up. I'd put whatever I was doing on hold to capitalize.
Those are just a handful of the techniques I use to score.
Blogging is only my hobby; I don't want to give away all my secrets.
Every guy should tailor a unique plan that works for him.
I was able to work magic, despite working online round the clock and frequently going to the gym.
I barely spent any time trying to meet girls and found more success than guys who were gaming 24/7.
Final Thoughts
There's still A LOT of fun to be had in Manila.
It's all about having the right mindset, no expectations, thick skin, and above all, patience.
I spent over a year straight there and dated the girl I mentioned earlier and an 18-year-old with natural D cups.
There were other girls in my orbit and random fun times that popped up.
Do you know what I think the secret to my success was?
Just not giving a shit about what happened with the women.
The guys who fail are the ones who get themselves worked up about how pussy paradise isn't what it used to be or the ones with lofty expectations.
I appreciate those guys because they help me get more play.
It's just like any business, especially working online.
Once everyone knows something is solid gold, it gets abused, and only the strong come out the victors.
You can also check out my full article on Manila girls to get a better idea of how to be successful.
This has been 199flags, cheers and good luck!