HAPPY 2013!
2013 promises to be a blast!
So how did I do on last year's resolutions? To remind you they were:
Publish my first book
Visit at least 12 new countries.
Acquire conversational Arabic and Intermediate Spanish.
Capture half a dozen flags.
I almost completed my 2012 objectives, but not quite. Yes, I published my book and am delighted at how it going. I also captured 7 flags as opposed to 6. However, while I did visit 12 de facto new countries, the statuses of Abkhazia and Ngoro Karbarkh are dodgy.  I'm not counting them.
As for language, I delighted to say I have acquired  intermediate Spanish through my Masters programme. I now go to a language exchange every Monday and I'm easily able to hold decent conversations. However, 2012 saw my Russian improve more than my Arabic. When we lay siege to 
the Levant
, I relearned Arabic in the Levantine dialect as opposed to it's Egyptian counterpart that I had previously been acquainted with. I was surprised to find out the two are almost completely different! Things got worse when I returned to study Arabic in college… where we were forced to learn 'Modern Standard' Arabic.. a pan-Arab version of the language only news reporters speak. While I scored top of my class, with three  dialectics of Arabic in my head by June, my conversational Arabic was more confused than ever. And after speaking nothing but Russian in the Caucasus, I'm now thinking in Arabski and can't even handle the basics.
That said, in the wider context of things, 2012 was a triumph. I also received high honours for my Masters in International Relations, which I'm chuffed with. Furthermore, I'm now making good money as a professional musician and singer which is a bit of a dream job for me.
Anyway, new year, new adventures. Here my resolutions for 2013.
1. Visit 12+ new countries
In keeping with my ultimate goal of visiting every country in the world, the standard dirty dozen new countries  will need to be visited. As I came up 2 countries short last year, ideally I'd like to visit 14, but I'm not going out of my way.
I've already booked flights for the first few targets. After a two day stopover in Luxembourg (+1), I'm joining two other crewmembers, in Dubai, UAE and then it's on to visit a friend (Dan from the book) in Muscat, Oman (+2).
From there, it's back to the Horn of Africa. I've already been to Ethiopia, but the real destinations are Djibouti and Somaliland (visas and logistics pending). It may be a dangerous affair, but Somali pirates are not match for Mexican pirates! Yarr! On the other hand, I may be kidnapped, tortured and killed. Narr…
3. Speak 7 languages… poorly.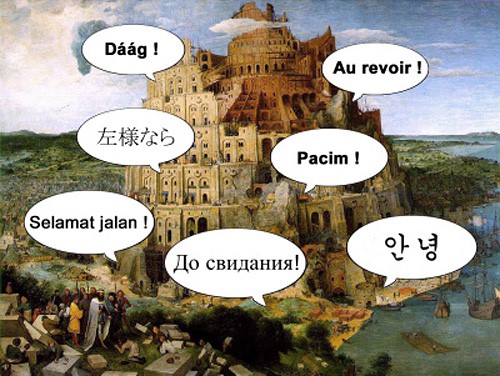 2013 will be the year of Babel. In the Gulf and the Horn, my tri-dialectic confused Arabic and my West African French will get some exercise,  but if the Silk Road goes ahead, I'll need to acquire basic Farsi for Iran and Afghanistan (the latter of which mainly speak Dari, which is similar). Our travel plans will also take us over central Asia, so my Russian will needs to be tight, too. The trip will also bring us to China, so I'll have dust off my Mandarin dictionary and brush up on my Chinese… five years later. AND, on top of juggling French, Arabic, Chinese, Farsi and Russian, I'll be keeping up my Spanish throughout the year. It's far from ideal, but that just the way the travel plans are this year. I'll be lucky if I get anywhere with any of them. The year of Babel, indeed!
For 2014, I think I'll just focus my travel around one language…
3. Capture half a dozen flags
After reaching 50 flags last year (52 atm), I thought I was done with flagging… but I can't f**king help it! When you travel, it's just part of the fun. (Plus, it doesn't help when you write a blog about it!) I also like the challenge. New notches do nothing for me, but at least with new flags I still get kicks. Last year, my most desired flag was any Arabic flag – and I jigging over when I got it. So, another six will do nicely.
Most desired flags of 2013:
Somalia, but the chances of that happening are zero. Apart from that, I'd be happy with any central Asian or Muslim flag.
Most likely flags of 2013:
I don't know.. they are increasing in scarcity. Probably the odd European flag, a central Asian and an African.
What's your New Year Resolutions?