The following is a guest post by Moscownightlifeguide.com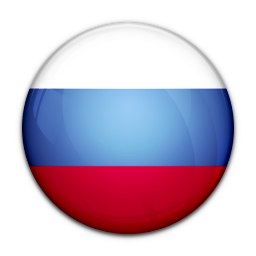 Intro
What's your first association when you think about Moscow?
Putin?
The Red Square?
Russian collusion?
Wrong, wrong and wrong. What you should be thinking about are long-legged, small-waisted, high-heeled blondes and brunettes, who are ready to party and have a good time. Maybe you saw some of the madness that transpired during the World Cup in 2018. I can assure you, it was even crazier than what you might have seen or heard in the media. The good news is that coming in 2019 is actually much better because you won't have hordes of drunk football fans spoiling the nightlife. But before we get to that, there are a couple of things you need to know about Moscow.
When is the best time to visit Moscow?
If you're looking for girls (and what else would you be looking for in Moscow), then there's really no bad time to visit the city.
Still, summer is clearly more pleasant than winter for obvious reasons. My personal recommendations are these months in the following order:

June
May
July
September

Summer in Moscow lasts from the beginning of June until the end of August. It's warm and sunny with low air humidity, which makes warm days a pleasant occurrence, unless you have to take the metro. May is a lovely spring month, while September still gets just enough sunlight to be worth a visit in.
August in Moscow is an OFF-month that you should avoid. Many Russians travel to their summer houses (dachas) and the city feels significantly less busy in August. The weather is, of course, still great.

To make your decision even easier here are the best reasons for summer and winter trips to Moscow:
You should visit in summer to:
– Not deal with snow and cold weather
– Take in the summer vibe when everyone's outside
– Chat up girls during the day
– Party outside on the numerous summer terraces in the clubs

You should visit in winter to:

– Experience the hustle and bustle and decorations before NYE (big holiday in Russia)
– Party just as normal since it doesn't stop during winter
– Swoop girls in fur coats and thigh high boots
– Escape the other tourists that are too chicken to visit in winter
The best holidays are 8th of March (Women's Day = girls get free booze in a lot of places) and Halloween (don't need to explain this one).
Where to stay in Moscow
Luckily, accommodation in Moscow is very affordable compared to other top tier cities.
Airbnb is a solid option and a livable, old-school Soviet apartment will be around 50$ a night in a decent location.
Hostels are not comparable to European party hostels. They're often like apartments that can host a few people.
However, hostels in Moscow are really cheap and you can find good ones for less than 20$.
In terms of hotels, your budget is the limit. Decent hotels start at 50$ and have no upper limit.
I marked a few nightlife clusters in the map below:
To be dead in the center, stay within the first yellow ring. That way, all the important landmarks and nightlife clusters are within a 15 minute cab ride. The outer orange ring is still good, you'll just have to use the metro or a taxi more often.
Moscow is very big, very spread out and has massive roads. In summer, you can walk a good part of the center as long as you're not hungover and have energy. At night, you'll have to rely on taxis.
It is also very homogenous, meaning there are no stark differences between quarters.
Some have more cafes and bars, while others might be more hipster-ish. Overall, you won't feel a big difference though. As long as you're central and close to a metro station, you're fine.

How safe is Moscow
Moscow is a very safe city. Safety measures are high everywhere, especially at metro stations, shopping malls and any kind of public places.
Your biggest enemies are you being stupid and cab drivers trying to overcharge you. Of course, don't go around flashing your wealth, talking obnoxiously loud English to people that don't want to hear it and don't pick fights. But that's common sense stuff because Moscow is way more secure than many Western cities.
No-go areas don't really exist. Safety measures in clubs are high and no one takes an interest in you, unless you really try in the wrong way.
Police is unlikely to stop you if you're white. Unless you look like a Central Asian migrant, you most probably will never have to deal with police.
How to get around the city
You can walk the city in summer but be prepared to clock 10 kilometers on a busy day. Other than that, take taxis and the metro. Taxis in Moscow are convenient and cheap. The main apps in use are Uber, Gett and Yandex Taxi. Within the center, you will rarely pay more than 10$. There is no more point in flagging down random cars thanks to the good coverage by official taxis. I also recommend taking the metro, even if only for touristic purposes.
Prices in Moscow
You can do Moscow the playboy way or the cheapskate way. Some examples:
Eating out: McDonald's is cheap – a cheeseburger is like 1$ or even less. Other fast food is cheap as well.
Middle-class restaurants or chains will be around 20-30$ for you and your date.
The top restaurants like White Rabbit will be 70-100$+ for one, depending on what you're getting.
In nightlife, more often than not, you don't have cover fees. Some electro clubs do one, others have a minimum spend at the door. You'll easily spend that on booze. Covers are usually around 15$, deposits maybe 20$.
Drinks in the bars and clubs can go from 5$ (really basic ones) to 10-15$ (popular mainstream) up to 20$+ (high-end places).
Bottle service is actually a good deal in comparison to that. You can get table reservations from as little as 50$ per person in some venues. Top venues start at 650$ and can go up to 2,000$ if you want a private room with that as well.
Language
You can get around with English only but do not expect English levels to be particularly high. I would say that at best half of young people speak English on a decent level. You will be able to make yourself understood, order food and drinks. Especially young girls got very excited by the influx of foreigners for the World Cup but speaking even a little bit of Russian will go a long way.
I do recommend learning the Cyrillic alphabet for easier navigation though, even if Moscow has become more tourist-friendly. It's much easier than it looks and will help you out tremendously.
Online Game
Online game is very rewarding in Moscow because you canl find girls of all different social classes: attention whores, regular girls, hipsters, girls trying to find a boyfriend, professionals, pretty much anything across the board.
There's also a plethora of apps that you can use for getting contacts, either in advance or when you're already in Moscow. Here are the two most important ones:

Tinder

The good ol' classic. Still very popular and if you don't speak Russian, probably your best choice. However, nowadays pretty useless without getting Tinder Plus.

Badoo

The closest Russian clone of Tinder. It sort of works like Tinder used to back in the day when you were still getting all the matches right when you start swiping. One of the few apps that are still useful without getting the paid upgrades.

Disregard any other apps because they're mostly a waste of time and you'll have more than enough leads from these two alone. Instagram is highly effective too. I recommend you hit up my site to find all the good nightclubs in Moscow, then look for them on Instagram and go through the girls who have tagged their photos at the clubs. It's a bit of work but plenty of reward too.
Day Game
I'm not a big fan of day game, so I'm not going to run you through what I think are the best ways of doing it. Moscow is huge and absolutely rammed with sexy girls. Feel free to chat them up wherever you want. That being said, the following options are great during the "good weather months":
Gorky Park

My favorite spot in the city, especially in the summer. Loads and loads of girls here. It's also a huge recreational area that is connected to two other adjacent parks. In summer absolutely rammed with people and a fav among young Muscovites.

Kuznetsky Most Area

Tons of bars and cafes here, which made it one of the party areas during the World Cup. During "normal times" it's quieter but you'll still come across plenty of hotties.

Malaya Bronnaya ulitsa /Patriarshie Prudy

This is a very fancy and upscale part of town that has lots of cafes and bars as well. People living in this area are well-off. Most girls you'll see here are very sharky. Sharp game and a good bankroll are required. That said, you can spot genuine dime pieces in this area.

Of course, there's always the option of roaming around malls. I've seen more than just a few stunners in Europeisky mall on Kievskaya or Afimoll in Moscow City.
Nightlife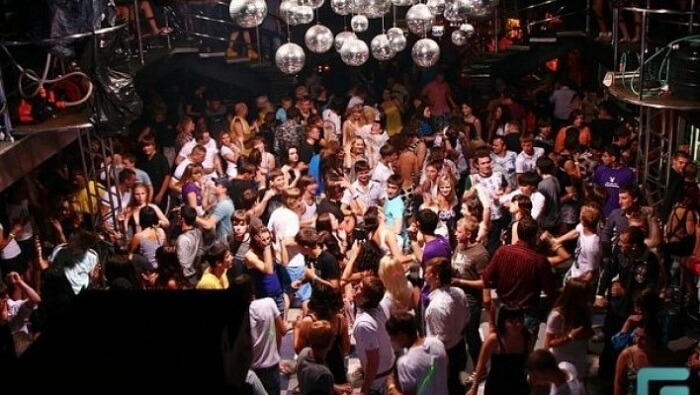 Now, this is where it gets really interesting. Moscow has some of the finest nightlife (for MEN) in the world. Upsides are:

– No closing hours
– Most clubs don't charge a cover
– Bottle service is a good deal in comparison to other top-tier cities
– Generally cheaper than say London or New York
– Women are sexy as fuck
– You can go pretty much 24hours straight if you do nightclub, after-hours club, strip club
– Strip clubs are fun and you can shore there as well
– You can pull from clubs if you know how

Negatives are:

– On off-days (anything except Fri+Sat) nightlife is more dead than alive
– You'll still have to wine and entertain the girls all night long if you want action
– Service culture is non-existent and staff are often incompetent
– Less variety in girls than, say, in the US

As you can see, the advantages are great, the others are just minor hiccups. Here's a very detailed breakdown of the most important venues you should be aware of:
High-end spots

Secret Room:
A high-end hotspot with parties on Thursdays and Sundays too. It's really small and very table-heavy, comparable to US clubs. Has a rap theme to it and pulls lots of people with money, gold diggers, Instagram starlets…you get the deal. Very popular with young people that spend daddy's money on table service. If you get bottles here, you're guaranteed to have a table full of women if you're smart about it.

Siberia:
More of a restaurant than a club. A lot of venues in Moscow are set up like this. More for older men but you'll see drop-dead gorgeous women here. Very pricey and the atmosphere is not that great. Russian pop concerts from around 2am, which kills the vibe and ends the party. If you speak in English girls might become interested and you can bounce them to another place. Generally not high-energy enough for me though.

Duran Bar:
Three-part venue with a better vibe. The first part is an open bar with plenty of seating, the second is another bar with a tiny dance floor and tables for bottle service. The best for girls is the outside smoking patio. Generally good electronic music here and plenty of good-looking women. Older girls (30+) in here as well. You'll probably have to take your girl(s) to another venue from here. They also have another room tucked away inside next to the bathrooms (with Russian music). Not as popular anymore as it used to be.

Oblaka:

The Thursday hotspot and another very table-heavy venue. They do have a nice outside area though and a bar to chat up the women. Lots of hotties here but also lots of pros and semi-pros. Bankroll required.

Soho Rooms:

The most notorious high-end club in Moscow, back after a year-long renovation break. For the World Cup, it was split into two parts between a "just posh" terrace area and an "uber posh" inside area, where you pretty much had to have table service. The inside area had outrageous ratios full of models, "models" and professionals though. These days it's good but not as good as it used to be a few years ago (which is a recurring theme for many venues as you'll see). On better nights going strong until about 3-4AM.

Valenok:

Another restaurant-turned-club. Very easy to enter though and prices are comparably low. More of an option to start the night and bounce at 2am-3am. Plenty of seriously attractive girls but not high-energy enough to swoop right then and there. Bounce 'em with you if they're cool or grab their contact. Good electronic music here but used tob e better a year or two ago.
Magadan:
Like Valenok a Novikov establishment and a very lively restaurant. The lack of a real dancefloor is very annoying but Magadan makes up with a massive amount of party-hungry hot women. Mostly commercial and Russian music. Strongly recommended for preparties (and not only) even if the lack of space is a massive pain.
DNK:
Another hip hop club that's very similar to Secret Room and run by one of Russia's most well-known rappers. The interior is pretty nice and more conducive to chatting up girls than at Secret Room because there's at least somewhat of a dance floor. Less regulars though and , therefore, not always guaranteed to be poppin'. Worth a visit as you can move on quickly if it's slow.
The Toy:
Newly opened high-end restaurant club next to DNK. Only been here once during the "pre-launch" and the door guy said it would be a closed establishment. That might be just funny talk though, you should at least try your luck. Full of stunners and pretty big for Moscow standards. Unfortunately very table-heavy too and not easy for approaching.
WOW:
Medium-popular high-end house and electro venue. This club has everything you need to be successful – good bookings, a good location and nice interior. The only problem is that it's empty half of the time. It's right next to Magadan but unfortunately not as popular. Worth a try if entry is free and move on if it's lame.
Arena Moscow:
This venue used to be a part of the world-famous nightclub chain Space. It's now making a comeback as a concert venue (sort of) for more or less famos hip hop and rap performers from Russia and the US. The first few concerts were sold out and the club is absolutely massive. I can't really comment on how decent it is for getting girls but I wasn't a big of the old Space because at concerts everyone tends to be more focused on the artist performing.

Gastrokvartal Varka (former Jagger Bar):

Opposite of Secret Room. This club received a major makeover in 2018 and is targeting the "party hungry high-end crowd" now. Mix of young and old people. The energy is great and it's one of the most infamous hookup places in town even though it got a bit tamer since the renovation (or maybe I just got older). Plenty of cute to hot girls here and people get shitfaced so odds of pulling are decent. Average age about 25 but the variance is big. Good club if you fancy walking around and not just standing still in one place.

The "regular"/party spots: these are the venues which aren't high-end but somewhere in the middle, some posher, some less. Typically they feature more foreigners as well, especially the first few.

Icon:

Has decreased a lot in quality and mostly visited by provincial folk and younger people these days. The vibe is party but the club went from 7s and 8s to 6s and 7s (and even worse than that). There are two areas, one with more electronic music and elaborate shows with nude models, the other one has just regular club music. Also, one of the best clubs for bottle service because you can create more physical separation here. High-energy. Not cheap, especially considering its substandard audience.

Artel Bessonitsa:

This place has a similar vibe to Duran Bar but with a slightly younger crowd and a bit more underground-ish vibe. Also a tad cheaper and their parties go until 8am in the morning (in summer at least). Girls here are between hot and raver style so you need to find a few that are down for action (=want to/have already had booze or coke). In winter only great on nights with good DJ bookings.

Gipsy:

Like Icon, a club that used to be excellent but went downhill because of huge amounts of foreigners and poor door policy. Big club with a nice interior (think: palms and pools inside). You can definitely pull here, I've heard the raciest stories from girls that are regulars. But for my personal taste, there are too many kids with shitty attitudes, poor outfits and too many groups. Music is still decent, they do nice mashup mixes in here. Generally high-energy as well. Incredibly popular with tourists and foreign exchange students.

Klava Bar:

A fav of the older Moscow crowd, tiny bar that is always rammed with people. You'll like it if it's your type of crowd (around 30, somewhat posh) and you don't mind the terrible music and how crowded it is. You can pull here but you might need to bounce your girls to another place. Moved from Patriarch Ponds to Kuznetsky Most area.

The "rougher" places: these are your cheap options, the kind of places that students, suburban Muscovites and "real Russians" visit.

Rock n Roll Bar:

Somewhere on the edge between a normal place and more of a "rougher" place. Rock-themed bar that attracts loads of people on the weekend and is opened seven days a week. Good, high energy here and cheap prices. Worse ratios than in other places but if you are attractive and well-dressed, you'll stick out like a sore thumb. A good backup option and busy after 5am too.

Chesterfield:

Ladies night on Wednesdays here, which means you'll get plenty of students and teenagers that are drinking for free. Totally outsized place but good for isolation if you want to drag away a girl from the dancefloor. On all other days, I'd probably avoid because it is not all that much cheaper and the crowd is on the younger end here.

Shishas Sferum Bar:

One of the spots that are happening seven days a week. Quite low-end and on the weekends you shouldn't even bother with it. On weekdays it is one of the few real options because they do heavily discounted or free drinks for girls almost every night. Different music styles on different days as well, if memory serves right. If you're hell-bent on finding girls during the week you should stop by here.

Afterhours spots: after 4am-5am people start leaving the clubs and either bounce home or go to afterhours spots.

Miks:

Most popular afterhours place nowadays. It attracts mainstream people and some drugsters too. Plenty of hot girls here and very hot go-gos. Pulling is definitely possible here. You want to either bring the girls with you or find some that are high on booze/coke/balloons (big thing in Moscow nowadays). Lasts until 10am or 12am, I think the latest I've ever been was 9am.

Gazgolder:

Actually, my favorite afterhours spot because they have the best electronic music. Most people are high off their asses. Great vibe because it's not as dark as in most other afterhours spots. They have two areas, one more for chatting at the bar, the other one for dancing and spacing out. More underground-ish but with higher prices and hotter girls. For swooping it's so-so, I was really hammered every time I went.

Garage:

An older club that has been around forever and serves two niches: Black Music on Wednesdays and Sundays and afterparties from Thursdays to Saturdays. Can be good fun, haven't been there a ton but it draws the usual afterhours crowd on these days and plenty of hotties on the others as well. Swooping is definitely possible here.

Bars: here are some bars that are good for a cocktail, pregame or dates as well.

Strelka:

Big hipster bar in front of the Christ-the-Saviour church. They have the most beautiful summer terrace with great views. Good place for pre-party because it attracts a good mixture of people between hipsters and regular cute girls.

Ugolek/Leveldva:

Centrally located bar that is rammed on weekends. Decent spot to bring girls and start the night with them there. Downstairs is the Ugolek restaurant and upstairs the actual bar, which is a place of its own. They have great electronic music and a very cozy atmosphere. Good spot to start the night.

Mendeleev:

Tucked away in a Chinese restaurant's basement. Similar to Ugolek/Leveldva but nowadays it's so "secret" that it's half-populated with foreigners on weekdays and weekends. Good for cocktails and has a good atmosphere.
Food markets: finally, food markets have been growing in popularity in Moscow. On the weekends, they're ideal places to start your night early (about 9-10PM) and move on since they all close at midnight. You can grab some cheap food, a drink or two and scoop out whether there's talent, which there always is. The most popular ones are Centralny Rynok (Metro Trubnaya), Vokrug Sveta (Metro Lubyanka) and DEPO (Metro Novoslobodskaya).
Conclusion
You now have more than enough information to start your own "Russian collusion". For more wisdom about Moscow, Russia and Russian girls, head over to my site and sign up to my email list.