Overview
Nepal is a great place to visit. Incredible scenery, culture, food and people make a cool spot for any type of visitor. There are tons to do, see and explore. Most people have good English, and there is something spiritual about the place that makes you want to stay. That said, the country is quite poor, conservative, the girls aren't up to much, and the nightlife is only really on full throttle one night a week (Fridays, as Sunday is a work day).
Looking to for some Eastern strange? Head to Southeast Asia. They look better and are way easier to pull.
Despite having a population of 30 million, the country is one of the least urbanised in the world. As of 2019, the capital Kathmandu has just over a million people or so, and Pokhara, the second-largest city, has only a measly 300,000ish.
I rate the chances of hooking up at 2/5 (you'll need a bit of luck) for a local, and 5/5 for a tourist.

Anyway, here's my vlog. Enjoy!
Getting In & Around
Most budget airlines serving flights to Nepal come in from the Middle East (UAE), India or Thailand.
Unless you're on a tight budget or think 9 bus ride is "a cool experience", consider internal flights. They will cost you around 80EUR a pop and save a lot of time and hassle. The airports and planes feel like a bad bus system, but they certainly are memorable.
Where should you go?
It depends on how long you have. If it's only a short visit, stick to Kathmandu and Pokhara for a good mix of nature, culture, and city life. Those with more than 10 days should their own research.
Kathmandu, the chaotic capital. Experience the beautiful temples of Dunbar square and the best of Nepal's nightlife
Pokhara. Lakes, mountains, cool backpacking scene. Whether you want to do some hard trekking or smoke weed and drink all day, this city has something for everybody.
Chitwan national park. The third most popular destination, providing a nice midway point between Pokhara and Kathmandu. Cool wildlife, but I hear the rafting is disappointing.
The Girls
Appearance: Finding a truly beautiful Nepalese woman is very difficult. Even in the VIPS booths in the hottest clubs, seeing a local girl above a 6 is rare. These photos are probably the best you'll see. While there are many different looks and ethnic groups in the country, in general, they look like Chinese with dash of Indian. It's a spectrum, but quite frankly, it's not a particular alluring mix. All the best-looking girls I saw looked like either full-blooded Indians or full-blooded Chinese…and most were tourists. That said, their bodies aren't bad. Most girls are slim, quite short (averaging 150.86cm), have light skin and long black hair, and dress with a moderate degree of femininity.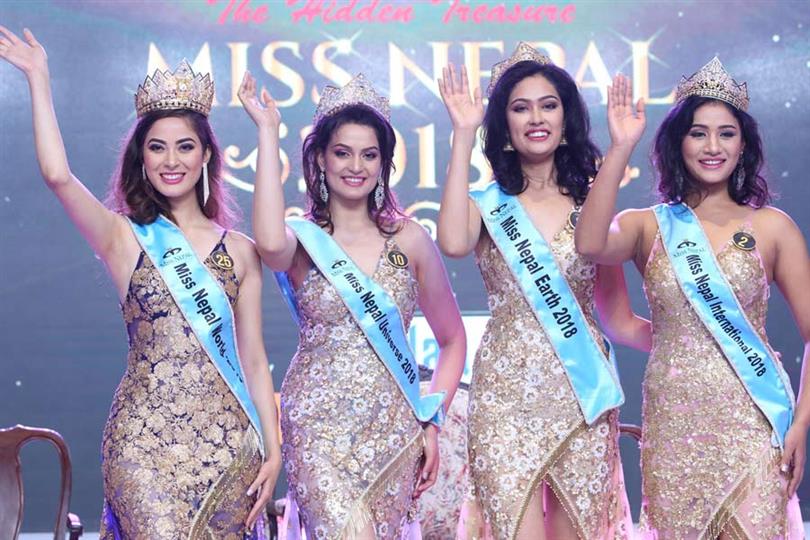 Attitudes: Nepalese people are generally conservative. They drink and have pre-marital sex all right, but one-night stands are rare. Similar to Southeast Asia, the girls are quite polite and demure. Don't expect any exotic capital, but nonetheless, you should get a few cheeky smiles.
Gaming Strategy: If you are looking for a sure thing in Nepal, your best best is tourist chicks. There are a lot of hippy chicks who come to Nepal "to find themselves", which in reality means find themselves in bed with a string of dudes, particularly fellow backpackers. A lot of these chicks are drugged out vegans who dread their hair and walk barefoot though, so for the love of God wear a condom, unless you want to catch something.
Regarding Nepalese girls, as mentioned, my impression was that they are quite conservative. Online and day game is limited, so night-game is recommended. It draws out the liberal ones. The only come-ons I got were from ladyboys, however, so you will have to approach. Nepalese can be quite cliquey, often roll in mixed sets, and many of the venues are sausagefests not conductive for picking up, so it can be tricky. Also remember PDA and ONSs are frowned upon, so the best option is the get a number and plan a day 2. The only source I found with half-decent info is this article from Hookuptravels.

You also get a few solo Indian girls travelling here, which is probably the ideal choice. They are a little prudish by Western standards but are more open-minded and better-looking than the locals.
City Snapshots
Pokhara
Pokhara is Nepal's second-largest city is surprisingly chill. Nestled by a lake with the Himilayas, the appeal of the country's number one destination becomes immediately apparent. With a population under 300,000, it's almost too relaxed! The nightlife is concentrated and consistent, however, albeit a little safe.
There is a ton of things to do:
Trekking. There are options from a few hours to a few weeks!
Take a helicopter up the Himalayas. (what we did)
World's longest free-fall zipline.
Paragliding
Kayaking on the lake
In terms of nightlife, the main spot is Busy Bee. Most of it's a restaurant but's there is a small stage/dancefloor area with live music every night where people really let loose. A bit of sausage fest, but it's the best place for dance game. The Irish pub up the street has a similar set-up but is not quite as busy.
Kathmandu
Love it or hate it, Kathmandu is an experience. While some people find the traffic and madness of it all hard to stomach, I really enjoyed it. The architecture around the three Dunbar squares is incredible, the hostel scene is fun, and on Friday nights in Thamel are a wild spectacle not to be missed. Don't get your hopes up too high, but for sure you can have fun here.

Regarding nightlife, there are some surprisingly massive high-end clubs and some pretty cool bars. Live music is big here. Another good thing is that the action is concentrated. Most of the action happens in Thamel, specifically on and around Chakibari Street. Most of these places are tourist-heavy… aside from the clubs as backpackers can't afford them.
Bars
Most bars were low seated and a bit low energy, but nonetheless interesting. I enjoyed the Nest, a pokey four-story place, with each floor having its own theme/bar or live band. Sam's bar was ok too. I wish I had more time to explore other places.

During the day, I liked chilling by the Zostel hostel bar. It was a great place to meet fellow travellers and score some smoke. Ended up rounding 10 people for a pub crawl here.
Clubs
I checked out LOD, the largest club in the country (visible in video). It was seriously impressive, but sadly the talent was extremely disappointing. It was also a bit pretentious (think a ton of VIP tables) and the bouncers didn't let you bring your overpriced drinks on the dance floor, which kind of sucked. Also, there was a 20EUR admission, which is insane by Nepalese standards. Too much dudes and ladyboys too.

I also visited the famous Purple Haze Rock bar, but it's mostly seated tables, so I wouldn't recommend it for those looking to hook up.

The other major clubs are Deja Vu, Reload and Ibyza, but I didn't get to visit. Here is a site breaking them down.
Getting High
Hash is everywhere in Nepal, and it seems almost everybody is smoking it too. The police don't seem to care either. Walk around Thamel or the main street in Pokhara and you'll be offered to hash a bunch of times. It's easy to source. If you don't want to get it on the street, just ask a fellow traveller or at a hostel. Prices are cheap. A 'tola' (about 10 grams) will cost you around 10-15USD. For more info check out this guide from webehigh.com.
Other Resources
Why not check out more cheeky Guides?
For more info on Nepal if you have any questions, check out the links below or leave a comment.