The following is a guest post AsiaLibertine.
Introduction
There used to be a time not so long ago that the Phnom Penh nightlife scene was limited to a few streets around its famous club area.
It had always been overshadowed by that of its big brothers in the region i.e. Bangkok and Ho Chi Minh City, so the majority of fun-loving tourists stayed away from the place despite it being a very short flight away… but things are changing.
There are lots of reasons why the Phnom Penh nightlife scene has taken so long to take off.
Most of the problem lies squarely with a mad despot by the name of Pol Pot who attempted to destroy the country by sending its people back into the Stone Age. At one point he and his gang of barbarians even managed to completely empty the city of its entire population, sending them off to live and work in the countryside.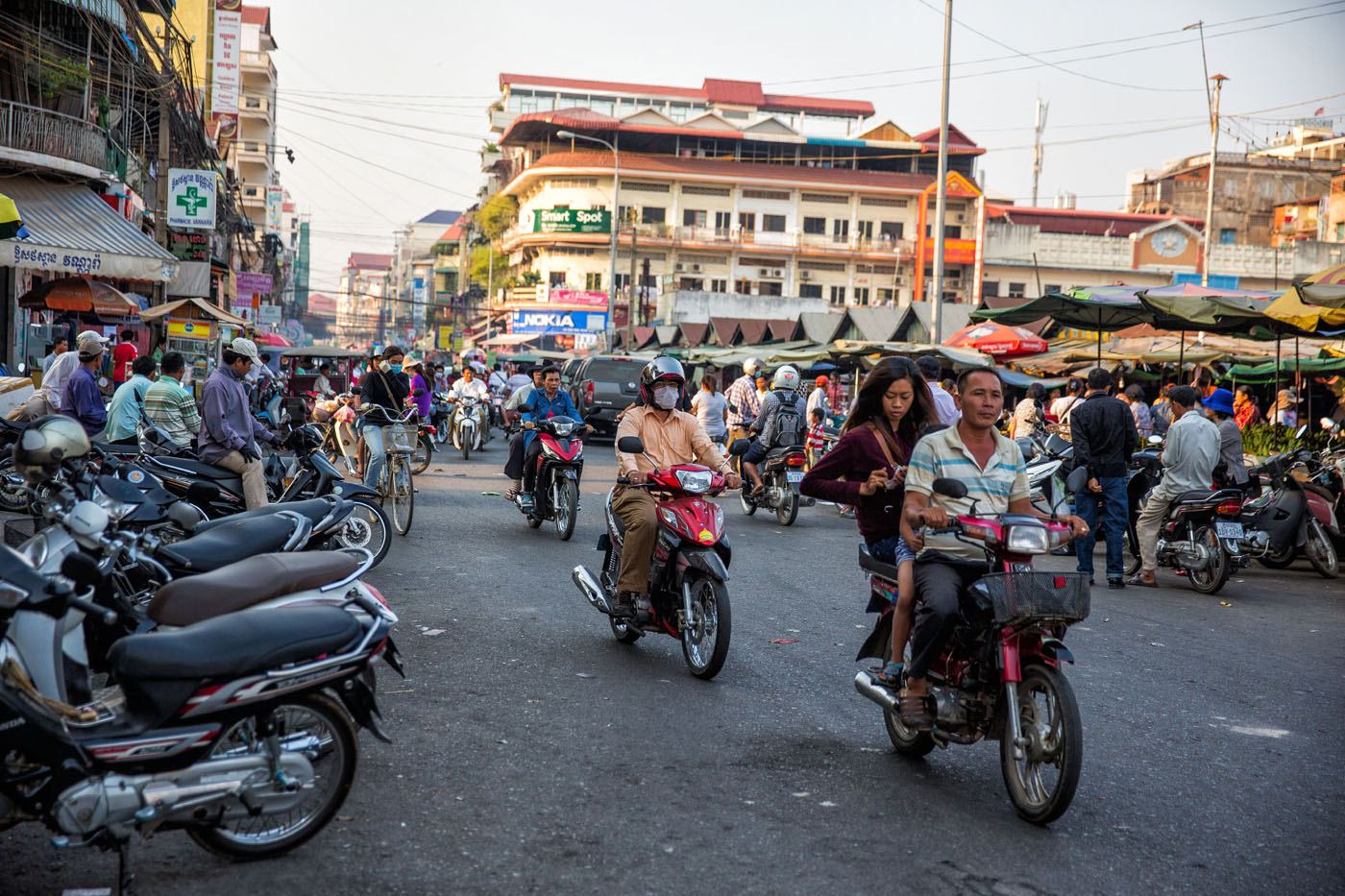 I first came here way back in 2003, by which time Cambodia had finally managed to begin to turn things around.
I remember at the time a few people being shocked that I was even considering going to Cambodia. Basically, I was warned that it was still a communist country and was full of landmines.
I fell in love with Phnom Penh, the place and the people, more or less on arrival. Coming from the 'land of smiles' (Thailand), I was bowled over at just how much friendlier the Cambodians were. Everyone would smile at me as I passed by and would come up and try to talk to me wherever I went. It was a great feeling to receive so much interest in me, especially when it happened to be from some gorgeous little Cambodian girls…
Over the last 15 years or so the city has undergone one of the most dramatic changes seen by any developing country in the world. These days there are high-rise buildings going up faster than you can count them, the city has a brand new airport, the streets are awash with SUVs, and a new upmarket district which includes brand-name shops is quickly developing around the government buildings area.
This rapid modernization means that the old Phnom Penh of run down French Colonialist style buildings is disappearing fast. As western style high-rises and skyscrapers are built over where these beautiful buildings once stood, it is perhaps a reminder that there has never been a better time to see a city before it changes completely beyond all recognition.
Phnom Penh Nightlife: A guide to experiencing the best the city has to offer
The Old Reliables

The only way to begin talking about the Phnom Penh nightlife scene is to start at the place where it first began all those years ago: The Heart of Darkness and Street 51.
What Studio 54 was to the New York disco scene, The Heart of Darkness was to Phnom Penh. Still going after more years than I care to count, the club has now become a gay orientated venue, though it is still possible to meet girls there. Several other clubs have sprung up in the area just around The Heart of Darkness, meaning that the area is still the best late night party spot in town.
For me this area remains the best spot to find a girl. You need to be aware that most of the girls will ask for money or to be taken care of in some form or another. In Cambodia, as in many other parts of South East Asia, ladies of the night are often looking for payment and it can sometimes be a challenge to find a regular lady – so be prepared if you want to avoid such things.
Promiscuous Hangouts
The expat Phnom Penh nightlife scene has recently become split between two areas. The area around Street 51 still remains a popular choice for many, particularly as there is an endless amount of cheap bars and food places that are open at all hours of the day and night. Though it still has the slightly run down grimy feel that it always had, Street 51 has seen some nice bars and restaurants open up recently. A new walking street that is lined with bars has also appeared from nowhere and seems to be developing into a really great place to hangout for a relaxed drink.
In the last 5 years or so the riverfront area from street 102 to 104 has exploded with loads of Thailand style hostess bars. I had not been back to Phnom Penh for a while and was knocked off my feet at just how many girls there are hanging around outside in the street trying to get western guys to come into their clubs. Street 136 is now full of go-go bars. These girls are, however, all pay for pleasure… so again, be aware of this if it is something you wish to avoid.
Regular Hangouts
For those people who want a different taste of the Phnom Penh nightlife scene, there are plenty of nice options scattered all over the city. The actual riverfront is lined with lots of really great bars and restaurants from where you can gaze out over the river while enjoying your delicious and inexpensive food. Food in Cambodia is surprisingly good.
Further down the river, past the Palace, is Koh Pich Island. It has a great little night market with loads of Cambodian style restaurants where you can drink and eat fresh seafood. The food and beer are cheap and the fun 'local' atmosphere is definitely worth experiencing.
Phnom Penh is home to some fantastic upmarket wine and dine restaurants that though a little more expensive, are a great way to spend an evening. I've been to a few that were not far from the Central Market area and can honestly say that the food was some of the best I've had in all of Asia.
As a small city, everything is within a short tuk-tuk (local taxi) ride away. So inexpensive are the tuk-tuks that it is quite rare to see a foreigner actually walking anywhere. I love the fun of zipping around in-between areas late and night as I head to the next great bar, there is nothing quite like it.
Conclusion
Though the city's size will likely keep it playing second fiddle to Bangkok and Ho Chi Minh for the foreseeable future, the Phnom Penh nightlife scene is really coming up in the world and it is certainly worth seeing if you are considering a visit to the region.
If you have enjoyed this report and would like to read a few more of my thoughts, click here for info about Cambodia; westerners, women and nightlife.