Snapshots are mini city guides for smaller places or cities I have only experienced briefly. Here's a little snapshot of Bogotá.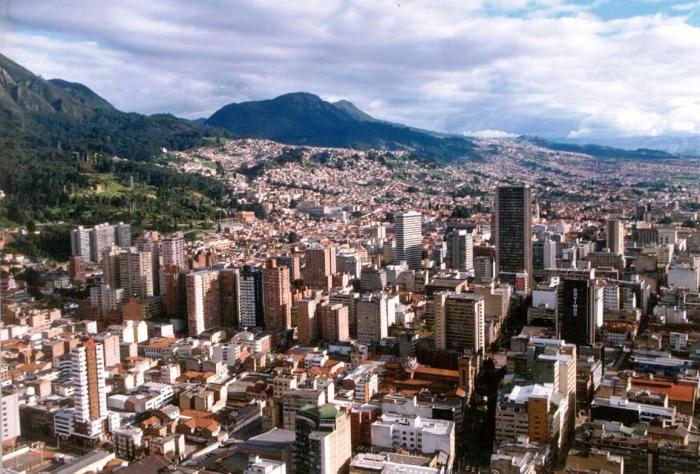 What's Bogotá like?
Why 8 million Colombians choose to live in a city with a permanent  temperature of 15°C/58°F is beyond me, but despite begin too big and too cold Bogotá has some of the best nightlife in the Americas!
I had a friend who has lived there for six years, and although my visit was brief he showed me a great time!
Similar to Medellin, Bogotá is set in a vast valley with skyscappers nestled between green mountains and it's brown cityscape.
Below is a little one-minute video I made showing the highlights of the city.
What are the women like?

Rolas, the local name for Bogotans, have a bad rep in Colombia. They are known for being more European in attitude and less friendly. True, Paisas from Medellin and Costenas from Cartagena are warmer, but I still found Rolas better than most European and Caribbean people. Rolas also tend to be more liberal and open to one-night-stands.
Girls in Bogota are probably the lightest in Colombia (lack of sun) and aren't quite as sexually attractive as those in other cities, but you still see a lot of beautiful women around. After all, women from all over Colombia come to work here.
My biggest piece of advice? You need to Learn Spanish with the likes of Rocket or Pimsleur.
Where should I go at night-time?
With 8 million people, the nightlife here is as vast as New York City. The main areas are La Candeleria, Zona Rosa and Chapinero.
La Candeleria is more for tourists so it's best avoided.
The area my local friend took me to was Chapinero, a popular spot for students and locals. For pre-gaming, I strongly recommend Cervenceria Gigante, a hidden microbrewery owned by a guy from San Fran. The beer is great and it attracts a cool in-the-know crowd who you give you great tips for an afterparty.
Saloon was a popular nightlight in the area that was recommend.
Zona Rosa is a more upscale are and considered the top spot for clubs. "Gringo Tuesdays" at La Villa comes recommended.
My LatinLife also recommends El Chango Bar.
Any other recommendations/advice?
Get out of the hustle and bustle and take the cable car up to Monserrate for the best view of the city. it's well worth it and the perfect place for lunch.
Bottom Line
Too big and cold, but the best nightlife I've experienced in the Americas.
Resources:
Bogota City Guide by MyLatinLife
Rolas versus Paisas by Expat Chronicles
Bogota Data Sheet by the Masculine Traveler
How to get laid in Colombia by Jesse Charger
Bang Colombia Book by Roosh V
Bogota Data Sheet on the forum
Best of Bogota Data Sheets on RVF [1] [2]