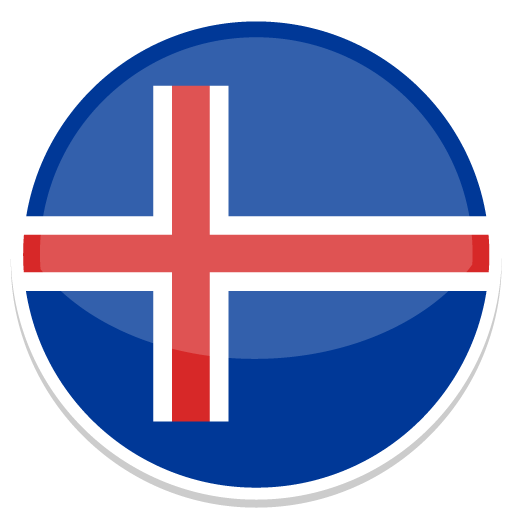 Reykjavik in three words: Cold, expensive, tiny.
Chance of Hooking up: 3.5 / 5
Quality of Girls: 3 / 5
Nightlife: 3/5
Smoking tolerance level: 3 / 5
Livability: 2/5 (cold, dark, and not near anything)
City guide ratings explained
Costs €$£

Bachelor's budget: $250 per day
Beer: $7-11 a pint
Bed: Private rooms starting from €50, dorms from €20.
Bud: 1500-2000 ISKR per gram (about $23-31)
Food: 1500 ISKR for a McDonald's Combo meal (around $13).
Other: Even the bus from the airport will cost $20. If you plan on seeing any sites expect to pay a lot. The Blue Lagoon is nearly $100 when you factor in transport and a beer.
Currency Conversion
Overview
Iceland was the perfect place to visit for my 100th country. I loved it. With a population of only 120,000, it's capital Reykjavik feels quite small, but you wouldn't know it by the wild nightlife on weekends.
It's expensive as balls and the locals are a bit bi-polar (cold when sober, friendly when wasted), but it has a nice Santa's village feel and it's a great place to base yourself while exploring the incredibly beautiful sites Iceland has to offer.
If you have 2 days I strongly recommend doing the Golden Circle and the Blue Lagoon (the latter of which I may or may not have shagged in 😉 ).
The Girls
Appearance: Decent enough if you're into blonde white girls, but disappointing by Scandinavian standards in my opinion. You'll rarely see a knock-out. I blame this on the vikings snatching up Irish girls on their raids and lowering the gene pool standards (this coming from an Irishman).
They are large females. Most are overweight. This extra fat tends to go to the their boobs more their arses. They are also quite tall, with an average female height of 166cm (5 ft 6 in).
That said, they dress well and their faces are quite cute looking. They also tend to really nice pale skin. Most have light hair, and you'll also see some really nice platinum blondes.
Demographics: Over 90% white Icelandic from Norse and Celtic descent. The rest are mainly EU migrants from Eastern Europe and Denmark.
Attitudes: Roosh V has a lot more knowledge of this subject than I do, considering he lived there for several months. Here are a few quotes from his book Bang Iceland that I agree with from my observations:
"Icelandic girls are extremely shy, boring, and cold. Unless you get them drunk, you'll have a hard time building any sort of connection."
Cold and shy, yes. I can't attest to the boring comment, but it certainly feels like there's a forced extroversion there that's comes across as flat. Some other interesting comments:
…they're die-hard feminists…but thankfully they don't do the American thing of calling you out on your perceived flaws or mistakes…

…Icelandic girls have a very loose concept of fidelity, meaning she'll definitely cheat on her Icelandic boyfriend for a guy she knows isn't staying long. If she claims to have a boyfriend but he's not currently in the same venue, you can safely ignore what she says. The only question you may want to ask is, "Are you meeting up with him later?" Because the girls get so drunk, they'll easily succumb to cheating if the logistics are right and there are few spying eyes.
I also noticed a lot of women off their tits on cocaine, which I found a bit of a turn-off.
Gaming Strategy: It's all about night game in Iceland. Online game sucks. Wait for the fuck-me eyes at last orders on the weekend. For a fully comprehensive guide to Icelandic women and how to pick them up, again I strongly recommend you get yourself a copy of Bang Iceland.
The Dirt
Accommodation: The area between Reykjavik City and Hallgrimskirkja church is ideal. The church is near both the bus station and the nightlife. Most of the nightlife action happens in and around Languavegur/Austurstræti street. I'd recommend AirBnBing a small house with a few friends.
Gym: The only gym that's really central is the one in Raddison Blu. The alternative is the Hilton Norica. Expect to pay a steep $20+ for a day pass though.
Getting High: We picked up a gram of weed for 2000 outside Dillion and didn't really have to look for it. For more info check out here.
The Nightlife
Most of the action happened on and around Languavegur/Austurstræti street (they're the same street, but change names after awhile). One thing I really liked about Icelandic nightlife is that is goes quite late (4-5am)
The Austurstræti section is more mainstream, with long lines, door admissions, dancefloors, high heels, and tourists aplenty. In contrast, the Languavegur part is more rocky/hipster, and instead of paying 1200 a pint ($11), you're paying 800 a pint ($7).  I much preferred the rock scene in the latter.
My favorite pre-game spot was Dillion Whiskey Bar. The DJ was some 70-year-old spinning Jimi Hendrick and the Doors on vinyl, and I was digging it. The crowd is a little older, but upstairs there were a few young single women about.
My favorite spot was Bar 11, a late-night rock bar spread over two floors. Downstairs has live music and upstairs has a DJ. The crowd here is mid-to-late twenties and messy. The beer is cheaper here and people get FUCKED. Not the best looking girls, but low-hanging fruit.
If you're looking for quality women B5 club is where it's at. Just make sure you're there early to avoid the line.
NOTE: The famous Bakkus club is now closed.
Other Resources
Why not check out more cheeky City Guides?
For more info on Reykjavik or if you have any questions, check out the links below or leave a comment.
Bang Iceland by Roosh V
11 nights in Reykjavik by slubu on RVF
The Peculiar Personalities of Icelandic girls by Roosh V
My Experience

Follow me on Instagram here.