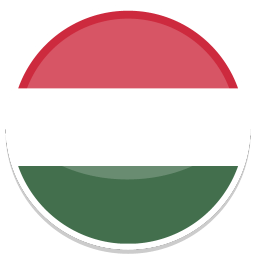 Budapest in three words: Underrated, hipster, picturesque.
Chance of Hooking up: 3 / 5
Quality of Girls: 3 / 5
Nightlife: 4/5
Smoking tolerance level: 2 / 5
Livability: 4/5
City guide ratings explained
Costs €$£
Bachelor's budget: $100 per day.
Beer: €2  a pint
Bed: Private rooms starting from €25.
Bud: €10-15 per gram.
Food: €5 for a hearty goulash.
Other: It cost €20 for a booze cruise
Currency Conversion
Overview
I'm a big fan of Budapest. On my 2nd visit, the city was just as beautiful and enjoyable as I remember, perhaps even more so. It also has a lot to offer, from city sites, to scenic booze cruises, to it's famous thermal bathhouses—all of which are thoroughly enjoyable. It's one of those places I'd return to again and again. It also has some of the coolest bars in Europe.
The Girls
Appearance: Hungarians are quite mixed. The original Magyar tribes came from the Ural mountains in Siberia. The average girl tends to be fair skinned with dark hair and eyes, but they can also be as blond and blue eyed as a Swede, or dark and sultry like a Turk.
There is plenty of beautiful women in Budapest, and if you're coming from western Europe or North America you will think the girls are exceptional.
However, in my humble opinion they are decidedly average by Eastern European standards. If you're coming from Poland or the east you will feel you downgraded. They have larger busts, but are a little more chunkier and plain-faced. Average female height is 164 cm (5 ft 4 1/2 in).
Demographics: The city has a population of roughly 1.75 million, 98% of which are white Hungarians. The city also attracts thousands of tourists from just about everywhere, including plenty of Asians.
Attitudes: Male and Female interactions are en-keeping with the rest of Eastern Europe, but this is changing rapidly. Sexually, they seem quite liberal (I had one initiate a threesome with me a girlfriend). Most young Hungarians speak English and are interested in meeting non-Hungarian men.
Gaming Strategy: The pub scene here is great for chatting up women. Huge crowds hang-out outside in the summer and create a festival like atmosphere; it provides a great opportunity to meet locals and horny tourists alike. Aside from this nugget of advice, if you really want to get laid in Hungary, international playboy Kyle Trouble recently published a whole book dedicated to picking up Hungarian women! Click here for more information.
The Dirt
Accommodation: Privates room prices have gone up in recent years. I found the best deals on booking.com. Aim to stay in the inner city district.
Gym: Astoria Fitness is most central gym. Day passes are around $6.
Getting High: The police can be strict so be careful. I found a lot of people smoking on the marina. Expect to pay €10-15 a gram.
The Nightlife
Warm up for the night with a boat party. This is usually followed by an epic pub crawl. Otherwise, there are two great bars you should check out, both are suitable for picking-up girls and enjoying a pint. The last place is only for the summer.
Szimpla Kert
After returning a second time, this is easily one of my favorite bars in all of Europe. It looks like a cross between a junkyard and an art museum. It's a little hipster, but the atmosphere is incredible. There's  tons of people and so many different bar areas, nooks, and crannies, it feels like a hedonistic shopping complex. The drinks are well-priced too. Great place to bring a date or pick up. It's also the most reliable venue midweek.
Zold Pardon
Great open-air riverside bar popular with locals and foreigners alike. Concerts nearly every night. I had an excellent time here.
* Honourable mention for Dokk beach near-by. Open air club (cap. 10,000!)
For a more comprehensive guide of Budapest nightlife, I would strongly recommend this datasheet.
Other Resources
Why not check out more cheeky City Guides?
For more info on Budapest or if you have any questions, check out the links below or leave a comment.
Best Budapest Datasheet on RVF
Budapest Bar Scene by Kyle Trouble
My Life in Budapest by RealMenAbroad.com
Prague vs Budapest on Naughty Nomad Forum