Traveling around you meet all sorts of different folks. Most of them live pretty mundane lives, but occasionally you meet someone with a story worth telling. Some of you may recall when I wrote about the Tale of Yoshisaki, for example.
Well, on Thursday night, I met another guy with quite the tale.
Downing a few brews in our local dive bar in Tbilisi, Georgia, my friend and I were interrupted by a uncouth looking gent in a dirty Kurt Cobain hoody. He was around 30 or so, but hidden behind his wild hair and scruffy beard his skin was aged beyond his years.
"Do you have cigarette?" he asked in a heavy French accent.
I gave the guy a smoke. Much to our annoyance, he took this as an invitation to sit down and join us. Not wanting to be rude, we made polite conversation with the guy and worked our way through the standardised backpacker Q&A: Where are you from?  What are you doing here? How long have been travelling? Where to next? Blah, blah, blah…
He name was Henry and he told he had been travelling for 10 years straight. I was intrigued.
"How can you afford to do that?" I asked.
That's when he really caught our attention.
"I have no money," he exclaimed. "I sleep on the street. I am even sleeping right outside this bar this night. I beg in the day and people give me enough to eat. People give me food, too. I hitch-hike and walk everywhere. I don't even have passport!"
"You don't have a passport!?"
"No. I just go to border and walk across. 50, 60 countries… Africa, South America, Europe and now Asia… no passport or money. Police catch me, I just say, 'Hey, I loose my passport. I have no money,' something like this. Many times I get arrested. In Nigeria, they put me in jail for one month. No…one month and 10 days!"
He shuffled through his pockets and pulled out a crinkled document: typed in Georgian script with an official looking stamp on it.
"This is my Georgian 'passport'," he said with a crooked smile. "After one day, the police release me and give this to me. I'm here five
months now. I love it here. The people are so kind. They remind me of Africa."
"Wait, so you traveled across Africa without any money or passport?"
"Yes. Morocco, Mali, down to Gambia, all across West Africa, central Africa, Congo, everywhere. The African people are the best. I never went hungry. People always invited me into their homes. It's amazing, you know? In Europe and America, everybody is sad and complaining, but in Africa they smile and they are always happy—but they have nothing."
"I miss it," I sighed, "In Africa, there is something in the air."
"Yes," he replied with gusto. "After here, I will go to Nepal by Iran, Pakistan and India, but after I will to go back to Africa."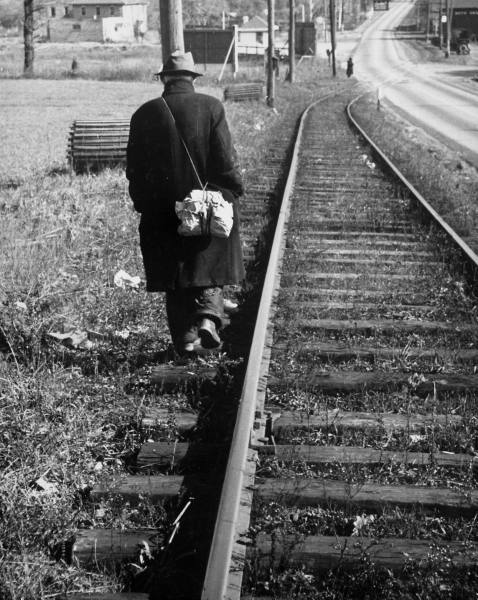 He went on to tell us some of his tales and thoughts about the places he'd visited. His life reminded me of Into the Wild. Us travelers like to talk about how 'friendly' or 'welcoming' certain populations are, but I guess a man in his position knew better than anyone, so I
asked him,  "Where did find the people most kind?"
"All people are good," he cheerily replied, "but some are better than others. Right now, I'm in love with Georgia."
He offered his last pearls of wisdom from his life as a itinerant, saying, "I don't live on the Moon. I live on Earth. There are no borders. Before money, we were free, so I live without money and I live without borders. I am free!"
A warm smile spread across his face.
"You have quite a story to tell," I said, taking the last swig of my beer. "You should write a book."
"Naww…" he murmured, staring hopelessly into the distance. "Can I have another cigarette before you go?"
We said goodbye to Henry and left the bar, passing his dirty big rucksack by the entrance door.
What a life, eh?
No money or passport, just the clothes on his back and the open road. A freedom or sorts, perhaps, but as I walked away, all I could think to myself was: "I wonder when was the last time that poor guy got laid?"